The Coolest Way to See Antarctica
iExpedition presents the Hans Hansson expedition, Antarctica's most intimate cruise experience.
Whether it's making Christmas and New Year's a powder-white and wildlife-filled delight, or embarking on an adventure just as the new year is kicking off, you'll be talking about your expedition aboard the smallest vessel to sail Antarctica for years to come.
More akin to a bespoke safari than a cruise, the rustic Hans Hansson accommodates just 12 intrepid adventurers (that's fewer people on the entire ship than most Zodiacs carry) offering you the ultimate flexibility: the opportunity to define your own Antarctica adventure.
Thanks to its small size, the rustic Hans Hansson has a unique edge – the ability to reach out-of-the-ordinary destinations that are inaccessible to large vessels. Spotted a pod of orcas? Moments later you'll be gliding alongside them. Want to get closer to a waddle of penguins? The anchor's down and you've disembarked. You'll float through narrow passages and cruise into icy nooks and fissures, going where others can't and seeing what other's won't.
iExpedition is the only Australian agent to offer this new, intimate and epic Hans Hansson Antarctica voyage.
Combine the above with flying in and out from Chile, saving six days sailing the Drake Passage, you're promised an epic 12 full days exploring Antarctica. This gives you an extra 6-8 days longer than most Antarctica voyages. The extended time is incredibly special to passengers and crew alike, as more time is spent experiencing the best the continent has to offer and building .
Accompanied by an exceptionally experienced crew, knowledgeable guides and a professional photographer, you will revel in learning and capturing the intricacies of the continent and its finned inhabitants on a deeper, more intimate level.
No other voyage spends as long, with as few people in Antarctica.
So, to recap all the highlights
✅ Fly across the Drake Passage, waving goodbye to sea sickness, and hello to more time on the world's most isolated continent
✅ Did we mention this trip gives you 12 FULL DAYS IN ANTARCTICA! 🙌
✅ No crowds, queues or wait times with 12 guests on board i.e perfection!
✅ This is going to be a Christmas and New Year's unlike any other, with memories you'll treasure for life
✅ Watch waddles of penguins make their way to their eggs and witness the first hatching chicks of the season
✅ Paddle beside pods of whales and seals under the magical midnight sun
We have only one Hans Hansson voyage embarking in 2020/21.
Speak with our team today on 1800-960-577 (+61-7-3150-4017) or info@iExpedition.com
VOYAGE DETAILS: ANTARCTICA ON HANS HANSSON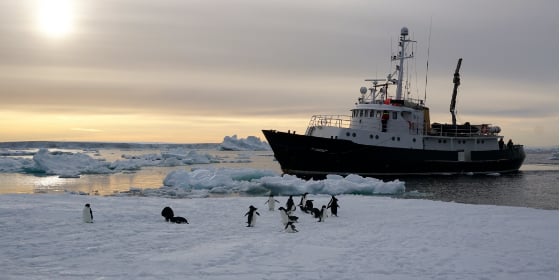 16-DAY EXPEDITION
FLY THE DRAKE: ANTARCTICA
Vessel: Hans Hansson
Voyage Dates: 20 DEC 2020–04 JAN 2021
Prices: From US$22,760 per person twin share (4 x cabins)
From US$26,555 per person twin private (2 x cabins)
Currency Protection: Ask us about securing your final balance in Australian Dollars.
Make Christmas and New Year's in 2020/21 the most incredible and memorable adventure of your life.
🎄🎆🛳️☃️🐧🐳
Led by exceptionally experienced and knowledgeable expedition guides and crew, this is an intimate journey few people will ever embark on.
Will you be one of them?